E-readers are great. They're efficient: light, small, adaptable, and now pretty cheap to boot. As more and more people buy Kindles, Kobos and the like, however, I do wonder the fate of reading "accessories". Bookmarks, for example.
I love bookmarks. Over my reading years, I have built up quite a collection - I've even kept and used the free bookmarks sent with charity marketing letters (you know the ones, they came with free pens too!) I've had card ones, leather ones, lenticular ones (my favourite of these being an "Animorphs" bookmark - remember those?!) metal ones, paper-clippy ones... The list goes on. Every book I owned had its own unique placeholder! My most favourite bookmark is one I still use today: a Mucha print bookmark I bought in Prague.
Obviously, e-readers remove the need for placeholders. I think it's quite a shame, as accessorising the pages of a book with a little slip of art was quite satisfying...However! The
are
situations where an ebook is not practical (to me, anyway!) and a bookmark may be needed. Marking recipes in cookbooks for later... highlighting products that catch your eye in catalogues... marking photos/pictures for reference or inspiration in an art book... There
is
still life for these creations!
If you feel the same, and want to continue prettifying your reads with beautiful bookmarks, then I would like to show you some wonderful options currently available to buy from around the internet. If someone you know already has an e-reader, why not surprise them with a "vintage" gift? Pop down to your local market an find a gorgeous, peeling, faded hardback novel and give it new life by accessorising it with a lovely bookmark.
Let's not let the bookmark become extinct!
These wonderful festive bookmarks will be sold by
Jules
just in time for Christmas.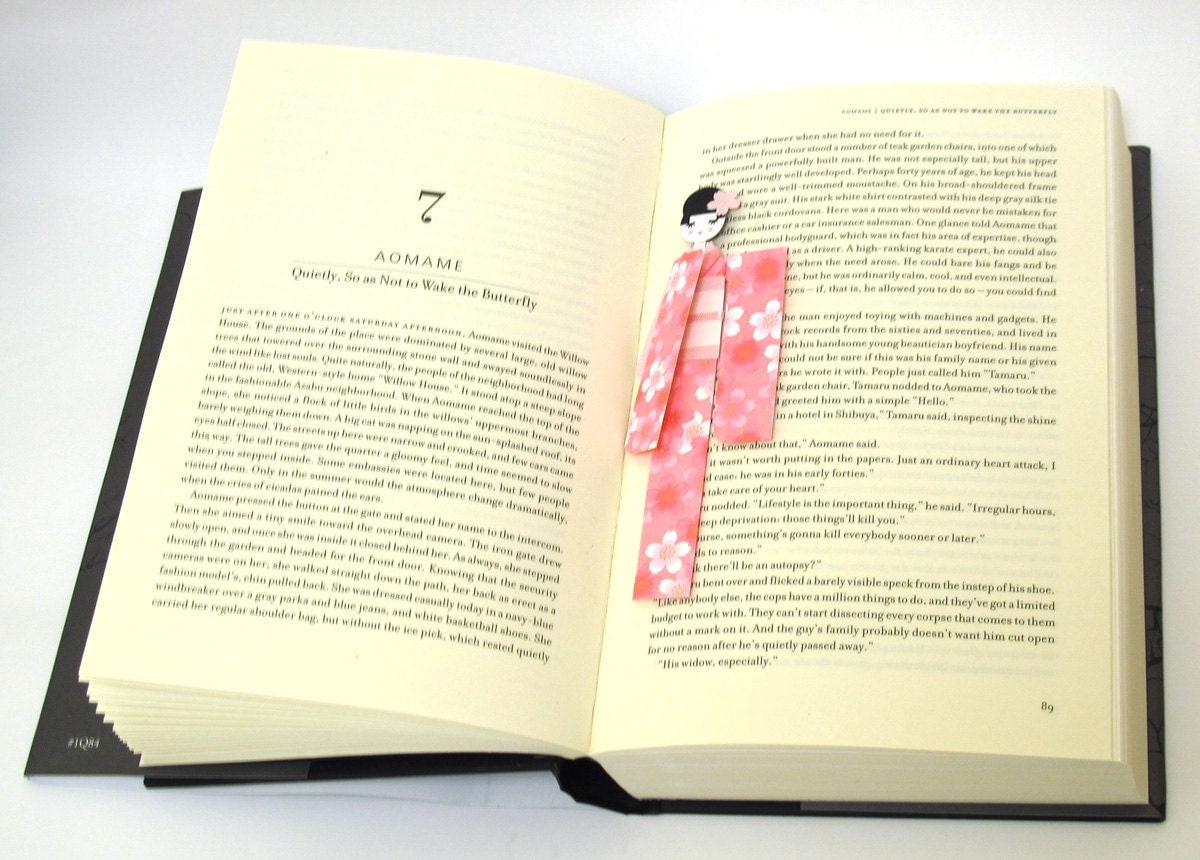 Beautiful Kimono designs by
Rena Callan
will brighten any page, available on Etsy.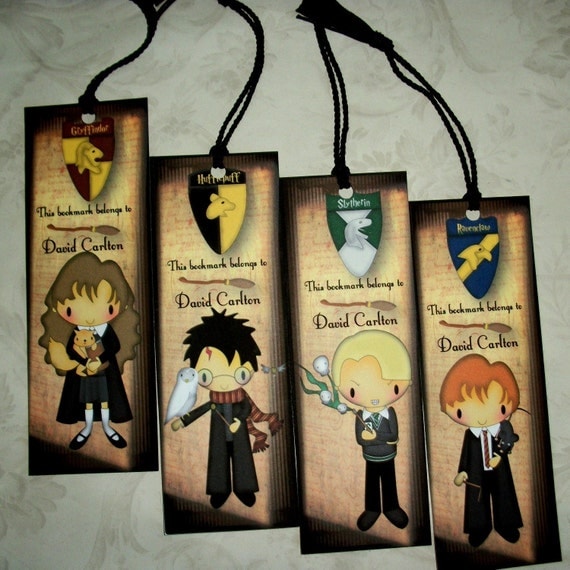 Adorable personalised Harry Potter bookmarks givea special touch, by
PaintedbyRenee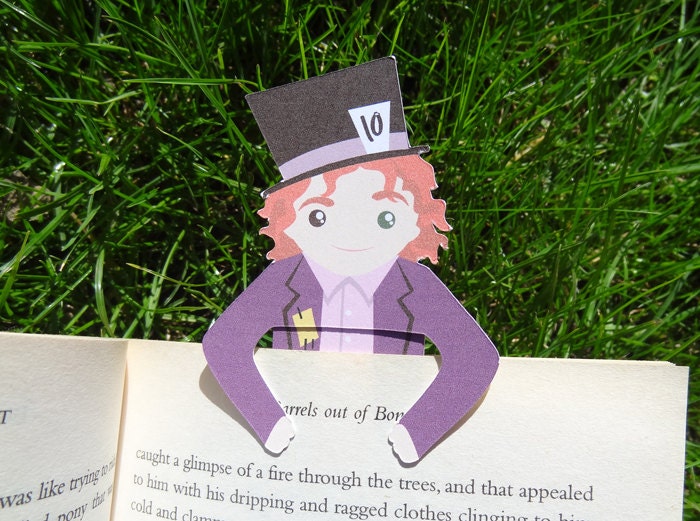 This quirky Mad Hatter protects your place - from
Beth Yates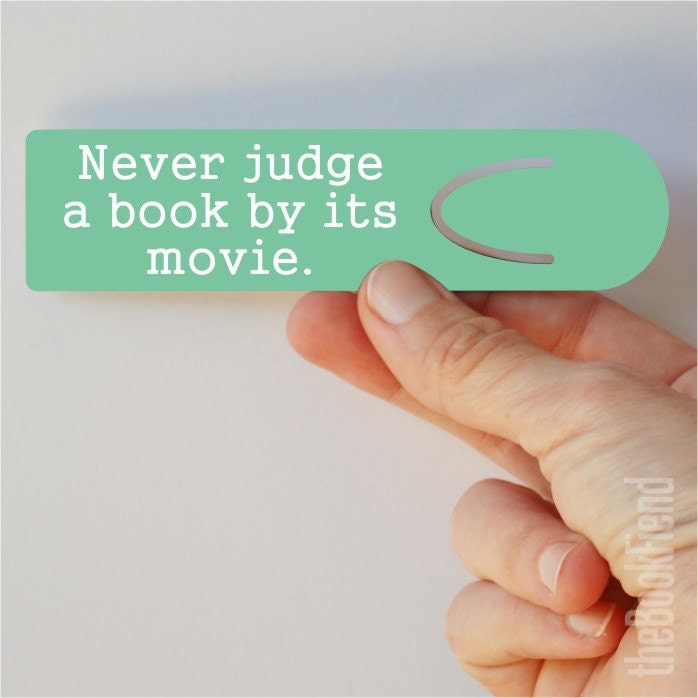 and... This bookmark was just too true to leave out! From
BookFiend